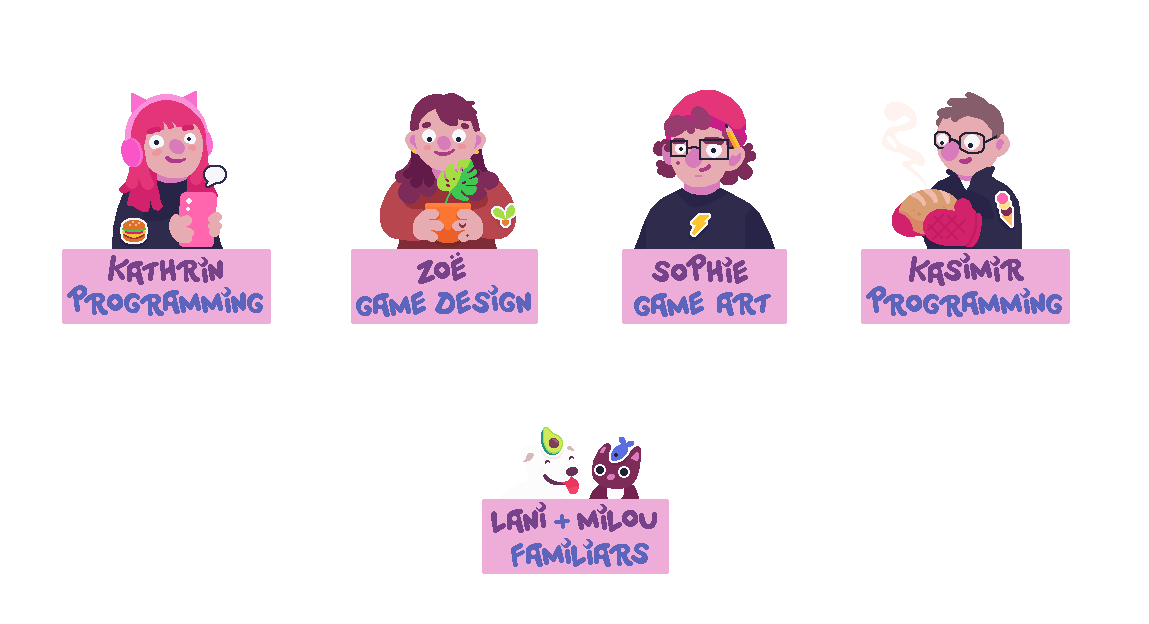 Welcome everyone!
We are Kathrin, Sophie, Zoë and Kasimir - your friendly indiehood game developers. :D
After working on various indie games we decided it's time to embark on our next adventure in the game industry with our own little studio: Spellgarden Games
Our goal is simply to create wholesome and fun games for everyone to enjoy. <3 So take a seat, feel the grass between your toes and take a deep breath while we plant our next creative projects.

For more casual updates you can visit our TikTok